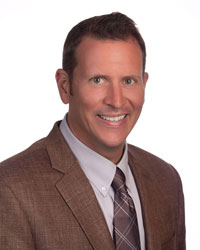 Realtor at Berkshire Hathaway Home Services, Stouffer Realty, Ohio
I chose Real Estate because of all the exciting possibilities it has to offer. I love to see old houses brought back to life, and new houses that feature all the latest technology and everything in between.

My goal as a realtor is to provide the best possible service to my clients by utilizing all the technology and experience that Berkshire Hathaway Stouffer Realty has to offer. I love to listen to my clients needs and present them with the best opportunities that I can. I pride myself on being honest, reliable and hard working.

In my personal life I am a father to 2 beautiful daughters and love spending my time with them. I watch them swim in competitions all year long. I love music, stand-up comedy, biking and running.


Licensed Realtor in Ohio
Graduate of ETI Technical College of Niles for Real Estate
Graduate of Youngstown State University - AAS / Electrical Engineering Technology
Graduate of Pace University - AAS Computer Science / Mobile Technology
Journeyman residential Electrician - National Electrical Contractors Association